Skool (Aka: Fuck Temple)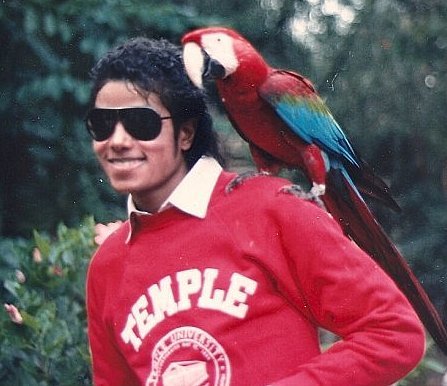 So getting back from France, one of things I needed to take care of was getting back in school. I was about a semester away from graduating from Temple with a Bachelor's in Journalism. I had actually done things in reverse. I had decided to go back to school for journalism, after having my own successful, nationally distributed print magazine. It was on a more than a few occasions that I had more experience in the industry than my professors. A few were even decent enough to not let me show up for class, and use my experience and work for the magazine as class projects. (My one magazine partner smartly petitioned Temple to let our real world experience count as credits, but Temple being the money-hungry, all important dollar bill worshipers, denied the request. After all, they would lose out on tuition money if they used common sense…)
My experience at Temple has been that it is a colossal waste of time and money. It seems like the outside world views Temple with some respect and it holds some measure of stature, but as a student, which seems to be the case with many students, I am underwhelmed and under impressed. Classes are a joke, there's a serious lack of actual writing for a journalism major, the material is often antiquated, (Really? We are going to learn newspaper style journalism? From a guy who worked in newspapers over a decade ago and made the jump to PR? He tried to make us learn math formulas he often didn't know, would have done the problems wrong himself and when he scrambled to fix his errors had us watch YouTube videos of his kids. SMDH), professors horrible as teachers because it's easy and cheaper to pay an adjunct who while be qualified in their field, is not capable of TEACHING, teaching lessons that from my experience are not relevant or useful in the industry, while not teaching the things that are practical and applicable… But I digress.
The sole redeemable asset to come out of my experience at Temple is having met George. He's a rarity and giver and I am glad he was the prof of one of my first classes there. Of course he is under-appreciated and valued there and rather than become swallowed up by the political machinery, is forced to step back from things, rather than step up, because he has to sleep at night.
Again, I digress.
So upon my return from France I wanted to get the ball rolling with school. First problem was that now if you miss one semester of classes, you have to reapply to school. Next problem was that they changed the requirements for my major so in the new program I would need to take eight or nine classes to graduate. In the old program, only five. That took time to get grandfathered into the old program. Once that was done I could finally register for classes. Being at the end, there are less classes to choose from. I end up with four that work, but when I try to register for the mandatory PhiladelphiaNeighborhoods.com, it's obviously full. It's a mandatory class, and there's only one section a semester. For 20 students. Brilliant. After emails back and forth to faculty I was put on a wait list. I figured I would fall back from my all out assault until I found out if I was in or out. I tried to politely be the squeaky wheel. The day I landed in New Mexico I checked my email and got the "We have a new section opening. Come in and register," email. I'm on the other side of the country for 8 days and of all days and times, now they tell me to register. After more email exchanges with the people in the department I am told I will be able to register when I get back. Which after shuffling my current schedule, I am able to do. Now I have a doozy class schedule for the fall. 5 classes, 17 credit hours.
ECON 1103 001 Global Economics Issues 3.000 MWF 12:00 pm – 12:50 pm
Examines the global context in which the United States economy functions. Basic economic concepts are used to study economic growth, persistence of underdevelopment, differing economic systems, and the interdependence of nations in the world economy. Special topics that may be investigated include the debt crisis, protectionism, the role of multinational corporations, and the gap between rich and poor nations.
ENG 0826 002 Creative Acts 4.000 TR 3:20 pm – 5:00 pm
This course focuses on the art of writing, finding one's voice, and writing for different genres. In a small classroom setting, you will work with the faculty member and other students to improve your writing through work-shopping. Other readings will allow you to develop your craft. By the end of the semester, you will produce a portfolio of your work.
ENG 2296 005 Creative Writing: Fiction 3.000 R 5:30 pm – 8:00 pm
Workshop in which students read and discuss one another's material and develop skills as both writers and readers. Students may read selected contemporary American works of fiction, but the main texts will be those produced by members of the class. Beginning writers welcome, but thorough grounding in the conventions of grammar, spelling, and punctuation essential.
JRN 3710 001 Journalism Studies Special Topics 3.000 TR 12:30 pm – 1:50 pm
Subject matter varies each semester. Please consult the Course Guide.
JRN 4196 404 Philadelphianeighborhoods.com 4.000 M 1:00 pm – 4:20 pm
Philadelphianeighborhoods.com is the capstone course for the Department of Journalism in which students report about the neighborhoods of Philadelphia. Students will report stories on all forms of journalism: broadcast, photography, print and digital media.
To recap: 2 advanced journalism classes, 2 advanced writing classes and an economics class. I got an email from my Economics class, letting us know what the textbook required is and, "A solid background in Calculus is also essential."  I don't even know what calculus is. Great. Fuck.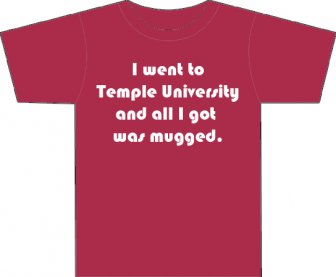 I apologize in advance for all the people I will not see from August 29th to December 17th.
It's not just the class time that is hectic, but I am expecting a ton of out of class work as well. I just need to suck it up for a few months. If I don't, I would have all those extra classes. Fuck that.
All this has had me questioning: why am I even doing it? To be honest, if I wasn't a semester away from graduating, I probably wouldn't even do it. When I went back to school, I had a successful business. The economy hadn't collapsed. The music and print industries hadn't imploded. But now? Now? It's all shit. I have some incredible business, publishing and writing experience and have tried to shop that around, with no response. Here is how bad it is. I contacted the editors of my local South Philadelphia weekly newspaper, the South Philly Review, about freelancing. George often inspires journalism on the local level. The first editor told me I could apply for an internship and maybe work my way up to a byline! I asked if she had even looked at my experience. She said no. Said to send her pitches, and then I moved to France. Upon my return I contacted them and was told I could intern and work my way up to a byline! I asked the same managing editor if she had looked at my experience, that I am a little past that, and was even open for me to pitch and I would even work for free. No response.
My point being, why am I in school? It's not even as if the industry is in flux, it has fallen apart and there's no clear way out. So I am going to come out of school owing tens of thousands of dollars, for what? Not once has any prospective company looked at my resume or work experience and said, "This is great, but do you have a degree?" It just sort of sucks and feels like I am floating on this path with no clear plan or feeling of knowing where I am going. On the one hand having a degree can't hurt -other than my wallet- but I question if it will help at all too.
I have read a few interesting pieces seeming to back this up.
In The Atlantic:
An Anti-College Back
In the New York Times
Many With New College Degree Find the Job Market Humbling
Burden of College Loans on Graduates Grows
Sorry mom. Don't worry, I am going to finish.
A special thank you to George, Ms. Fairfax and Jane Slotterback.