The Program
I have been working on a piece for Metropolis for a few months.
Finished it Friday and it went live today.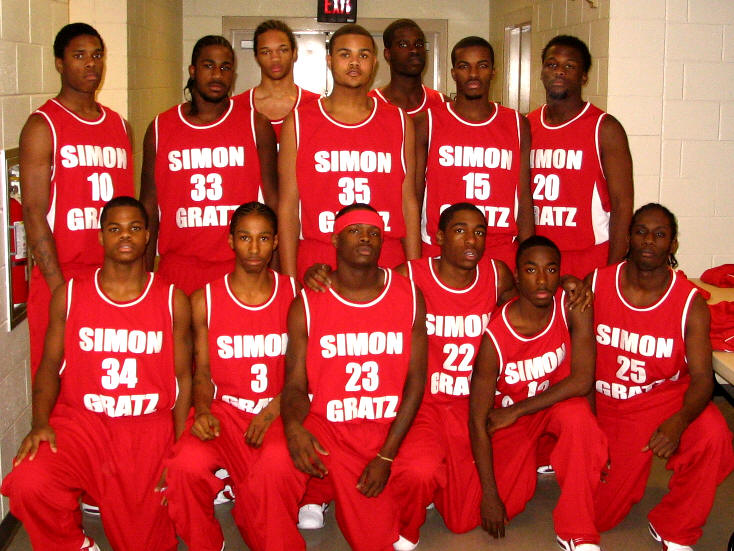 It wasn't the final buzzer in the 2006 Philadelphia Public League championship that signaled the game was over.  It was over moments after the first tip-off.

The Simon Gratz Bulldogs came out of the gate firing, going up 14-4 over the Communications Technology High School. By halftime, Gratz was ahead by nine points. It began the second half scoring 12 unanswered points. The final score was Gratz 62, CT High 36.

In that championship game, Gratz set three records, which stand today: biggest point differential (26 points); lowest amount of points allowed (36), and best field goal percentage; the Gratz team missed only eight shots all game.

Winning the city championship was the culmination of an already successful season, during which Gratz went 24-5, with no league losses and no losses at home. It was a remarkable season.

This year, I went looking for the members of the Gratz team to see what had become of them.

Frankly, I went looking for failure.  If the members of that team followed the normal path for Philadelphia public high students some would have never graduated Gratz; few would have gone to college. While the team demonstrated its success on the court, the statistics said the real test was yet to come.

I did track down many on the team.  I talked to their coach, Leonard Poole, and others involved in that season.  While I found examples of struggle, I did not find failure. In the six years since that historic night, the members of that Gratz team would come to exemplify what was possible off the basketball court  — through the same discipline and hard work they learned during their high school years.

While these kids were from poor families and tough neighborhoods, the story of the 2006 Simon Gratz boys basketball team highlights the possibilities of nurture over nature.

And, as the students told me again and again, their success then and now has a lot to do with what Coach Poole calls "The Program."
Read the full story here.
And if people could do me a huge favor and click the "Like" button at the bottom of the article, I would appreciate it.